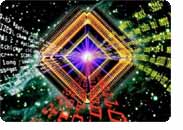 Cosmic Software...
makes C compilers and other Embedded System Development Tools for a variety of microcontrollers from Freescale (Motorola), STmicroelectronics and others. With over 25 years experience, worldwide presence and a leadership in automotive and industrial markets you can trust Cosmic tools to be the best value for your embedded projects. This web site provides information about the embedded development tools, evaluation software, product updates, application notes, example code, and technical support.

Global presence, local focus

You are currently browsing the Cosmic Europe website. In order to best serve our customers, there is a site for every major country in which Cosmic has an office: click on the flags for country-specific information (mostly commercial), in local language. The download and technical information sections are common.



New Tools for Cortex "M".


A new toolchain is available for Cortex M3/M4/M0 and M0+ cores, covering parts from Freescale, ST, NXP and others. Free version up to 64k.
More...
Power Architecture tools


Added support for Freescale QORIVVA (automotive) and PX (industrial) families. Info and download here.
S12Z Tools.


Cosmic Announces New Development Tools for Freescale Semiconductor's S12Z CPU Core and S12ZVM MagniV microcontroller (MCU) family. More...